Top-of-the-range version with tools, stainless steel pump, 2 side bike racks (on request) and up to 2 Schuko sockets for charging e-bikes. Customisable colours and graphics.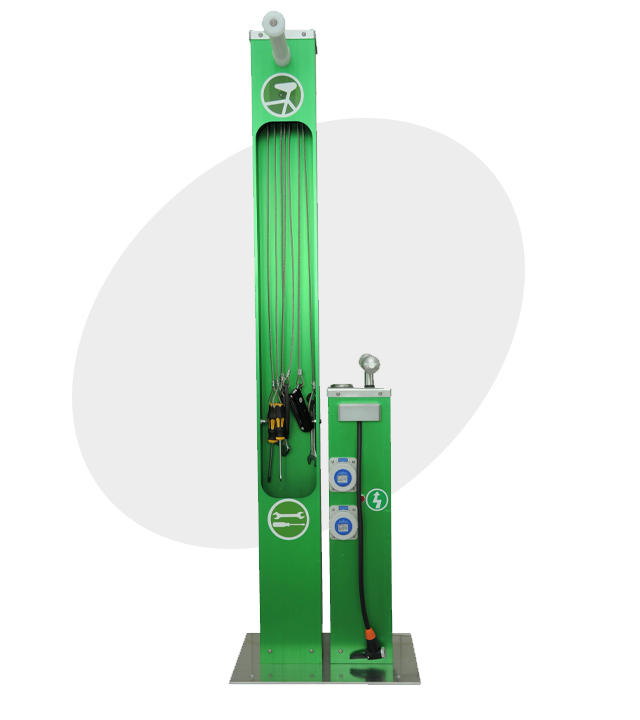 At Your Service Everywhere
Imagine you're on a bike tour or returning home or indeed out anywhere on your bike and all of a sudden something happens that means you need a mechanic or you get a puncture or you need a tool you don't have on you. Our public stands are there to meet your every need
Imagine you're half-way up the last climb and your e-bike battery runs out because you forgot to charge it the night before or you simply didn't think you were going to go so far. We're here, ready to help with our maintenance stations fitted with 2/4 Schuko IP67 sockets and 1/2 magneto-thermal differential switches for charging your e-bike battery. Easy to Install And Maintain
There are 4 holes in the base of the stand to fix it onto concrete or any hard surface. We recommend fixing the stand to the ground or onto a suitable base before using it.
The use of anodised aluminium in the manufacturing means they don't need any non-routine maintenance. We recommend covering them in the winter.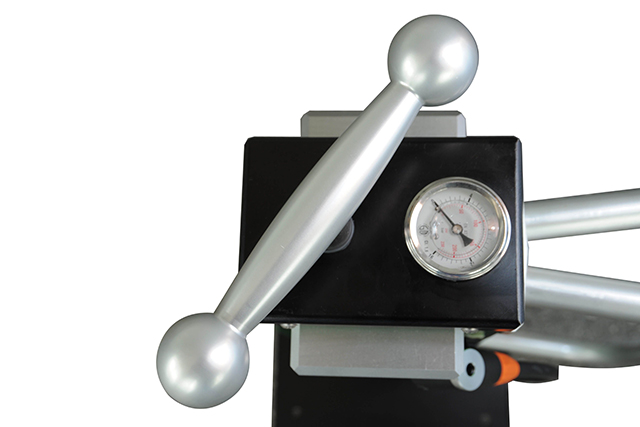 DIMENSIONS and WEIGHT
Support arm 21 cm
Height 160
Width 59
Depth 44
Weight kg 18,5/20
TOOLS
– Cross-head screwdriver
– Flathead screwdriver
– Adjustable spanner 0 to 22 mm
– Spanner 14/15 mm
– Tyre levers
– Set of Allen keys 2.5/10 mm