Basic Stand
Basic version, optional extras, with tools, stainless steel pump and 2 side bike racks (on request). Customisable colours and graphics.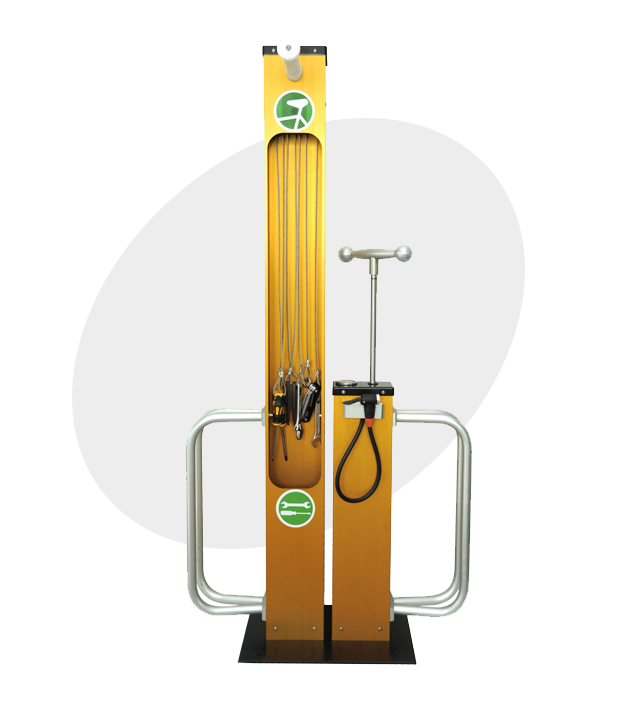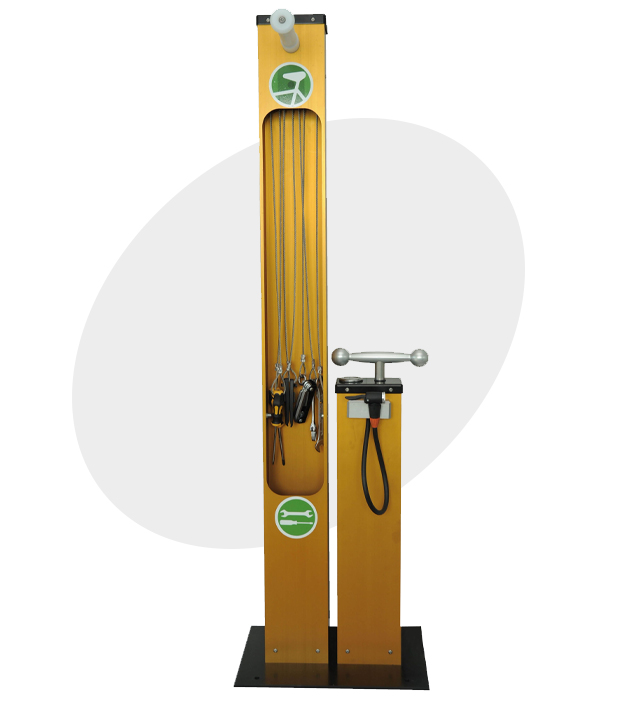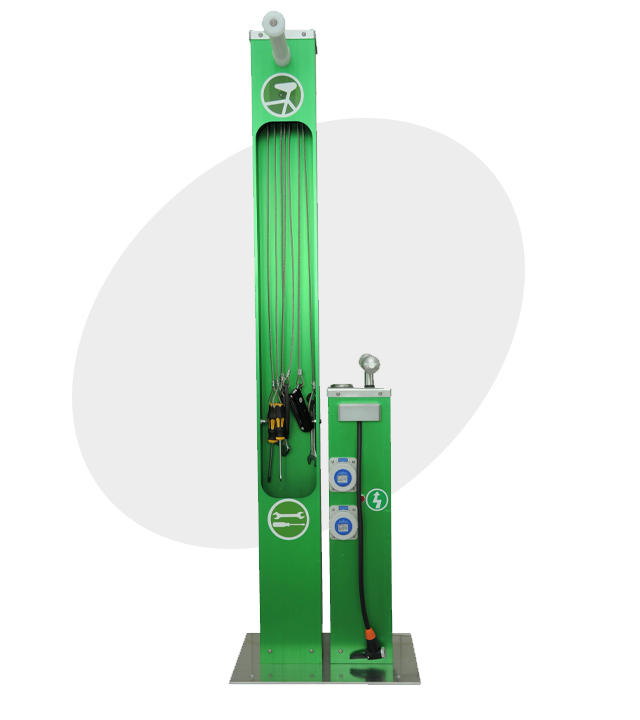 Precedente
Successivo
At Your Service Everywhere
Imagine you're on a bike tour or returning home or indeed out anywhere on your bike and all of a sudden something happens that means you need a mechanic or you get a puncture or you need a tool you don't have on you. Our public stands are there to meet your every need.
Convenient DIY Adjustments & Repairs
Hang your bike on the rubber-coated support arm, find the right tool and start adjusting or repairing your bike yourself in complete safety. All the tools are fixed to the stand with steel cables long enough to allow them to be easily handled while you work.
Our stands can accommodate every type, model and size of bike. Our models with 1 or 2 floor-mounted bike racks are particularly convenient for users with heavy bicycles. Specifications
DIMENSIONS and WEIGHT
Support arm 21 cm
Height 160
Width 59
Depth 44
Weight kg 18,5/20
TOOLS
– Cross-head screwdriver
– Flathead screwdriver
– Adjustable spanner 0 to 22 mm
– Spanner 14/15 mm
– Tyre levers
– Set of Allen keys 2.5/10 mm
Request information